New! Microplastic free opacifier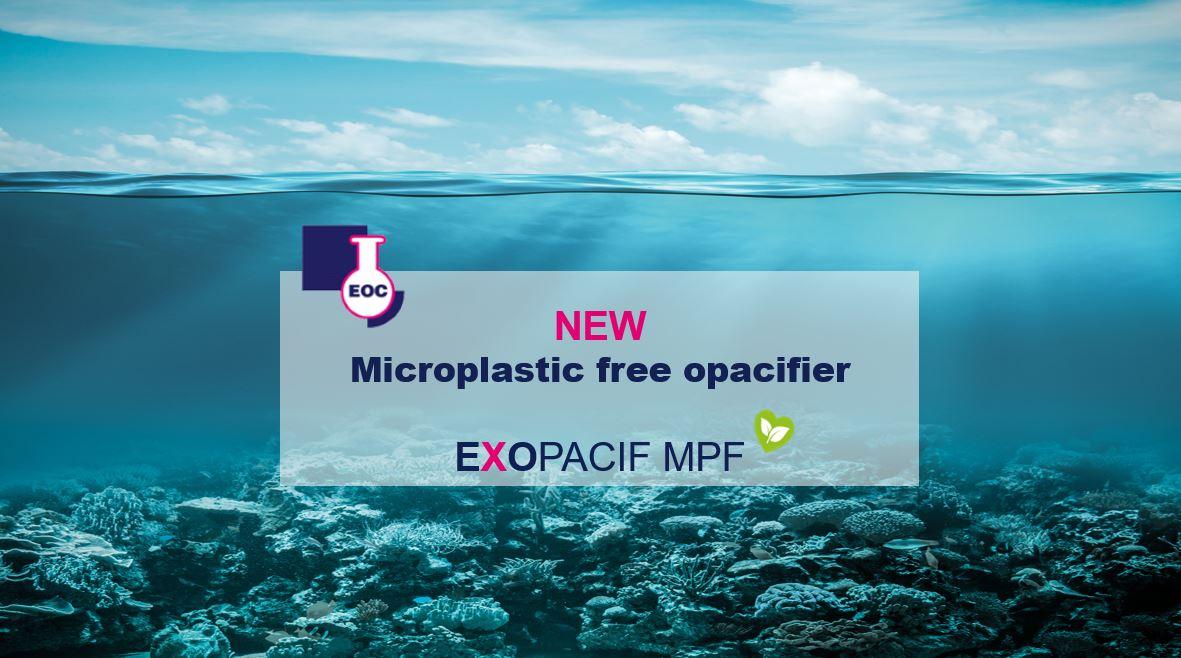 As a chemical company, striving for sustainable entrepreneurship has been a priority for us for a long time, not only in our way of producing but also in product development. Consumers today know the importance of choosing products without compromising the environment. After years of development and testing by our R&D department, we are very proud to launch a new product that answers the need for sustainable ingredients.
Meet Exopacif MPF
Exopacif MPF is a biodegradable and high-performance opacifier that can be used in a wide variety of personal care rinse-off formulations (e.g shampoos, bath & shower products, liquid soaps...). This opacifier is not only an environmentally friendly alternative to the synthetic styrene/acrylates-based opacifier but it also ensures stable creamy white formulations to meet consumer expectations.
Environmental benefits​
No microplastics​
Renewable carbon: 83%​
Biodegradable ingredients​
Natural origin content (ISO 16128): 93%​
 
Formulator benefits​
Easy formulating​

Cold processable liquid​
No pre-dilution​

Effective at a low dosage level​
Stable formulations​
High performance
 
Consumer benefits​
Creamy white formulations​
Ingredients of natural origin​
High performance​
 
Curious to know more?
Contact our product manager Katrijn Uyttersprot via Katrijn.uyttersprot@eocgroup.com
For price inquiries or sampling, contact surfactants@eocgroup.com
Or check out our product leaflet.