EOC Group for carpets and flooring: we have your back!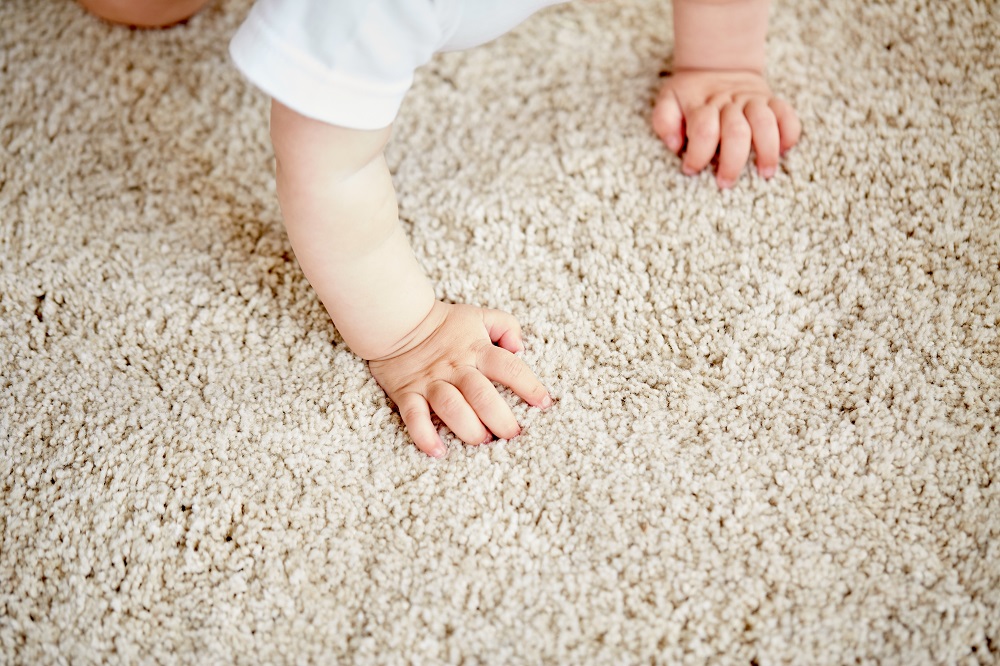 EOC Group provides producers of all types of carpets, rugs, mats, carpet tiles, etc. with a vast range of backing solutions. Each and every one of our products is tailor-made to the needs and specifications of our customers. Besides our products suited for residential applications, we also supply high-quality binders for the project market as well as the hospitality segment.
Compound backings
For wall to wall carpet backing and carpet tiles, we recommend our precoat compounds to provide excellent pile binding and to determine the stiffness and grip of carpets.
Our precoats improve the dynamic stability of carpet tiles. Ask us also about the built-in antistatic and fire retardant capabilities of our precoats.
Our double backing compounds are excellent binders for applying a secondary backing such as Actionbac or felt.
More luxurious products such as rugs, stair runners, bathroom mats and all other floor coverings that need a thick, comfortable finish deserve one of our foam backings. We offer simple, but effective no-gel foams or we can take it a step further and provide strong, printable and water resistant gel foams based on ammonium acetate or sodium silicofluoride gelling agents.
Customized latex
In addition to ready-made compounds, EOC Group supplies customized latices, prepared according to our customer's specifications. Our latex can either be applied pure on tufted or woven carpets, or can be compounded with an online compounding unit on the carpet backing line.
In our specialized R&D center, we continuously focus on product improvement and innovation. This resulted in alternative binders, such as compounds based on styrene acrylics, polyvinyl acetates or polyvinyl butyrals and our latest recyclable product range of thermoplastic elastomers.
Interested? We are happy to discuss with you the best possible backing solutions for your application.