Textile Chemicals to keep you safe
Our home is our safe and happy place. We rely on airplanes to take us to the other side of the world safely and comfortably. We take trains and cars for our daily travels. Hotels are our temporary homes away from home. We like to feel comfortable wherever we go and we need to feel safe where we are. We seek protection.
Flame Retardancy is one of the main topics when it comes to safety and protection. EOC Group, Textile Chemicals Division specializes in enhancing textile properties to protect our vehicles, our buildings and our lives.
Our EXOFLAM range is specially designed to minimize the risk of fire in contact with a small heat source such as a cigarette, candle or an electrical fault. Flames with thick, dark smoke and toxic gases will rapidly form temperatures above 1000°C. The combustion behaviour of a textile is therefore extremely important to slow ignition and have less dense and toxic smoke. Materials and products can have all kinds of compositions and every one of them needs a particular fire retardant treatment. Our EXOFLAM portfolio covers a wide range of market segments within the home decoration and transport textiles, such as furniture, bedding, carpet, curtains and blinds, etc.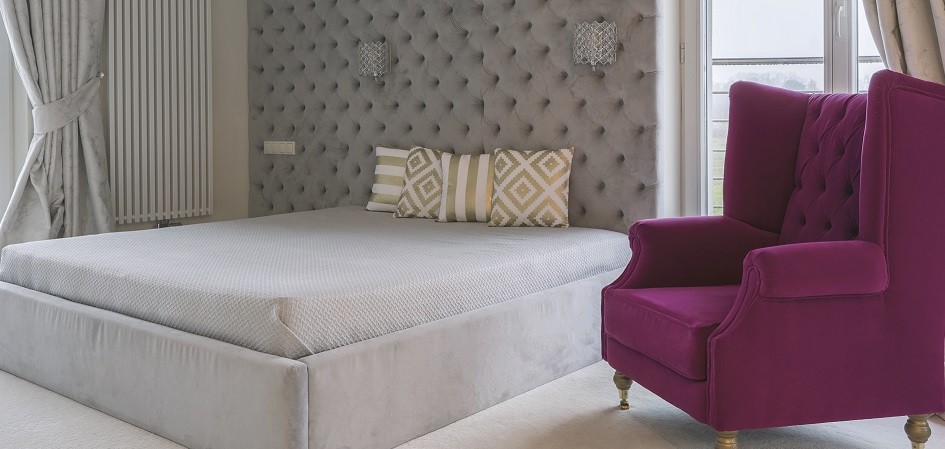 EOC Group, Textile Chemicals Division has its own R&D centre and laboratory, which provides us with the knowledge and production capabilities to help you find a solution suited to your specific needs. We can support you with binder systems for the textile and nonwoven market based on (Styrene) Acrylic, Polyurethane dispersions or latex. We can complete the coating chain with the right chemicals, with focus on efficiency, achievement, target and sustainability. We always take all current and future regulations on fire safety, water and oil repellency and other chemicals into consideration when designing a tailor-made solution for our customers.
Get in touch to feel the chemistry of EOC.